Based in Stockholm, Sweden. We provide international services for Black Metal Mastering and Black Metal Mixing, Death Metal Mastering and Death Metal Mixing, as well as Doom Metal, Sludge Metal, Crust Punk and Stoner Rock, mastering and mixing. 90% of our clients are international and we work over email and dropbox. It has its advantages but of course also disadvantages, but since 2002 we have learned methods to really streamline this way of working. We also offer satisfaction guarantee!

Our recording, mixing and mastering studio is located at Alphyddan and mainly on a private location in Stockholm. Our services are also available international on location in any studio required by the nature of the production or the music. In 2019 for example Dark Prod was hosted at Studio 33 in Kuopio, Finland to record, mix and master the Finnish band Sadistik Forest.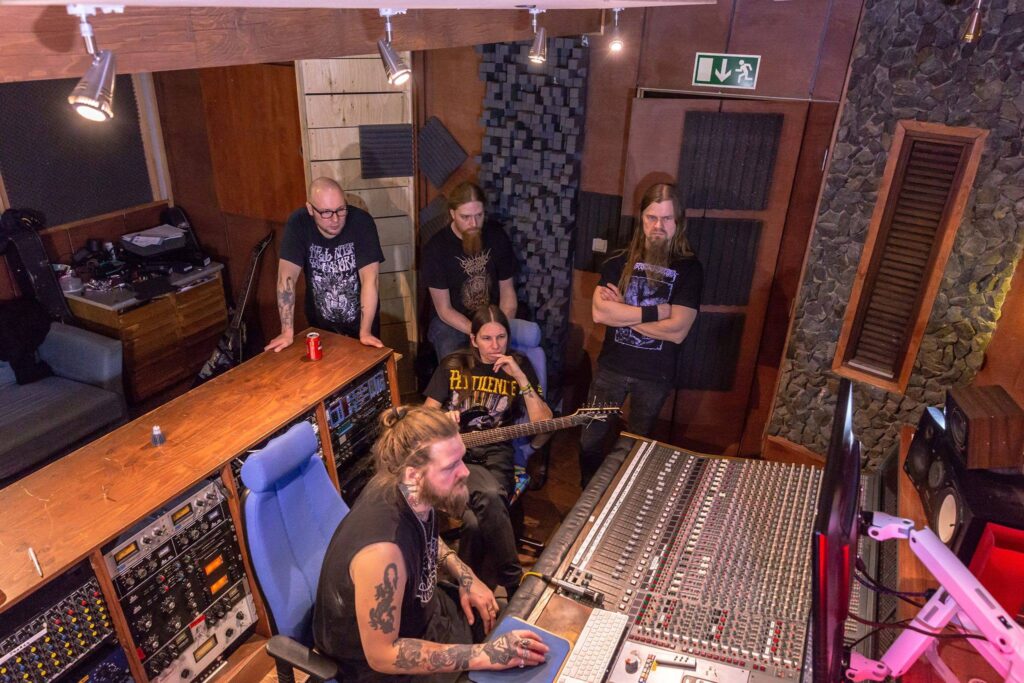 Travel expenses for services outside our own studios will be covered by the client, of course open for discussion.
Mixing/Mastering
Projects are accepted via file upload to Dropbox or Sprend or anything except google drive.

For more info feel free to contact: info@darkprod.com
Like and share: http://www.facebook.com/darkprodstudios
Location
The location of our Stockholm recording studio at Alphyddan is in fact very historic for both Death Metal (Entombed, Dismember) and Garage Rock… (The Hellacopters) (More recently Bloodbath, KSMB, Serpent Omega, Thundermother and First Aid Kit has been rehearsing here.) See historical references: